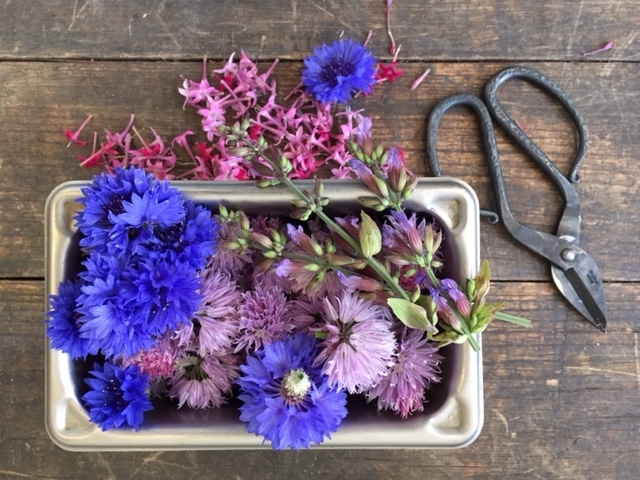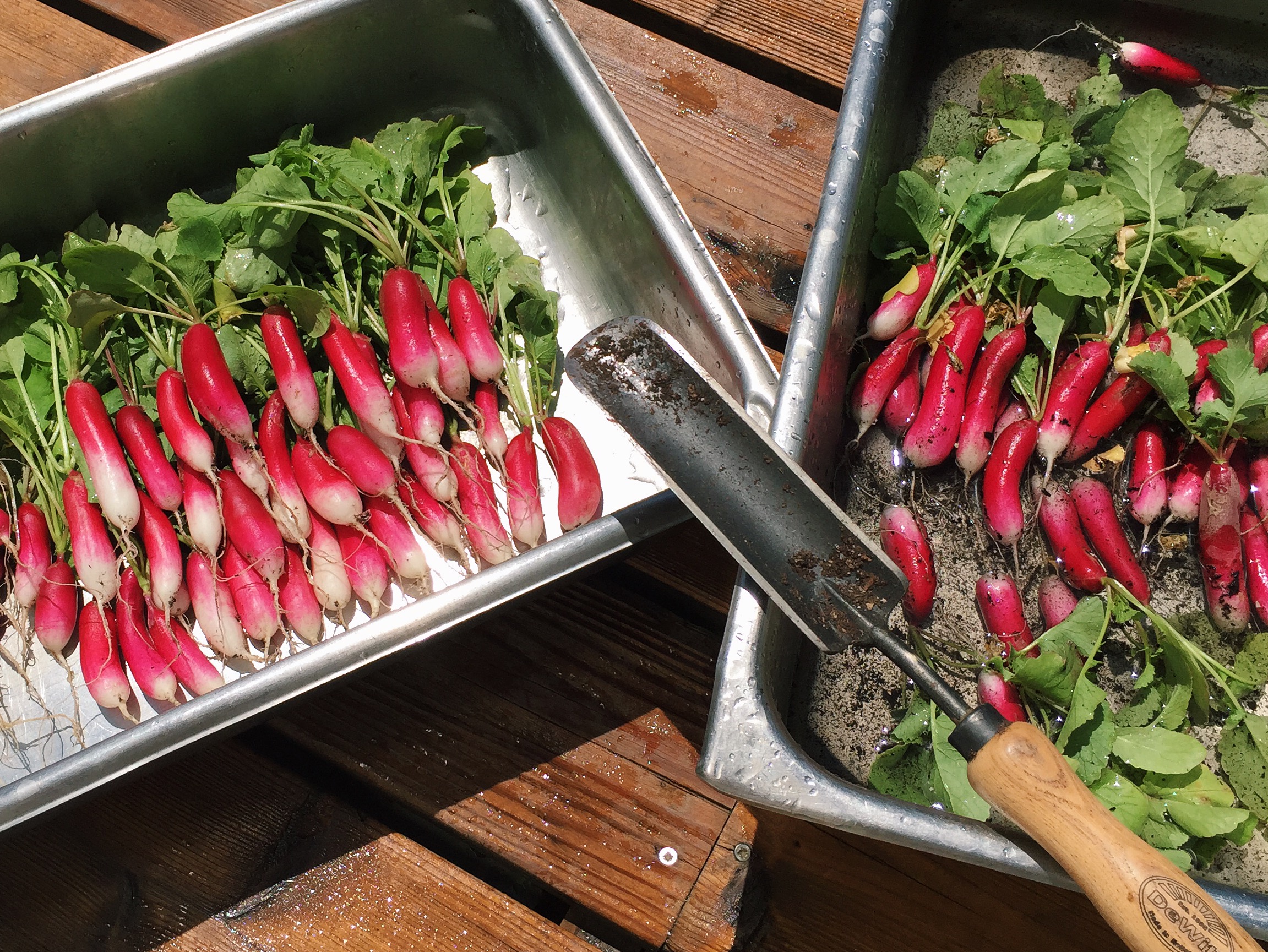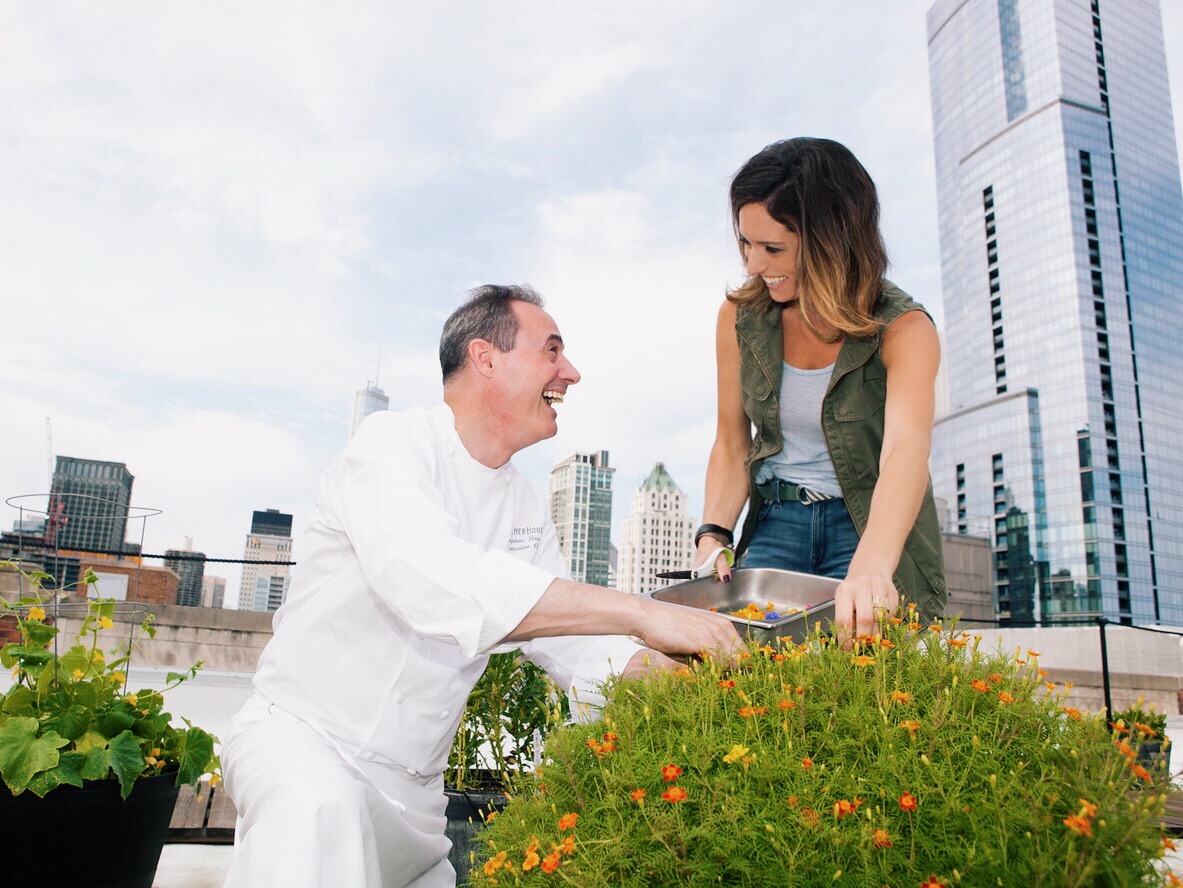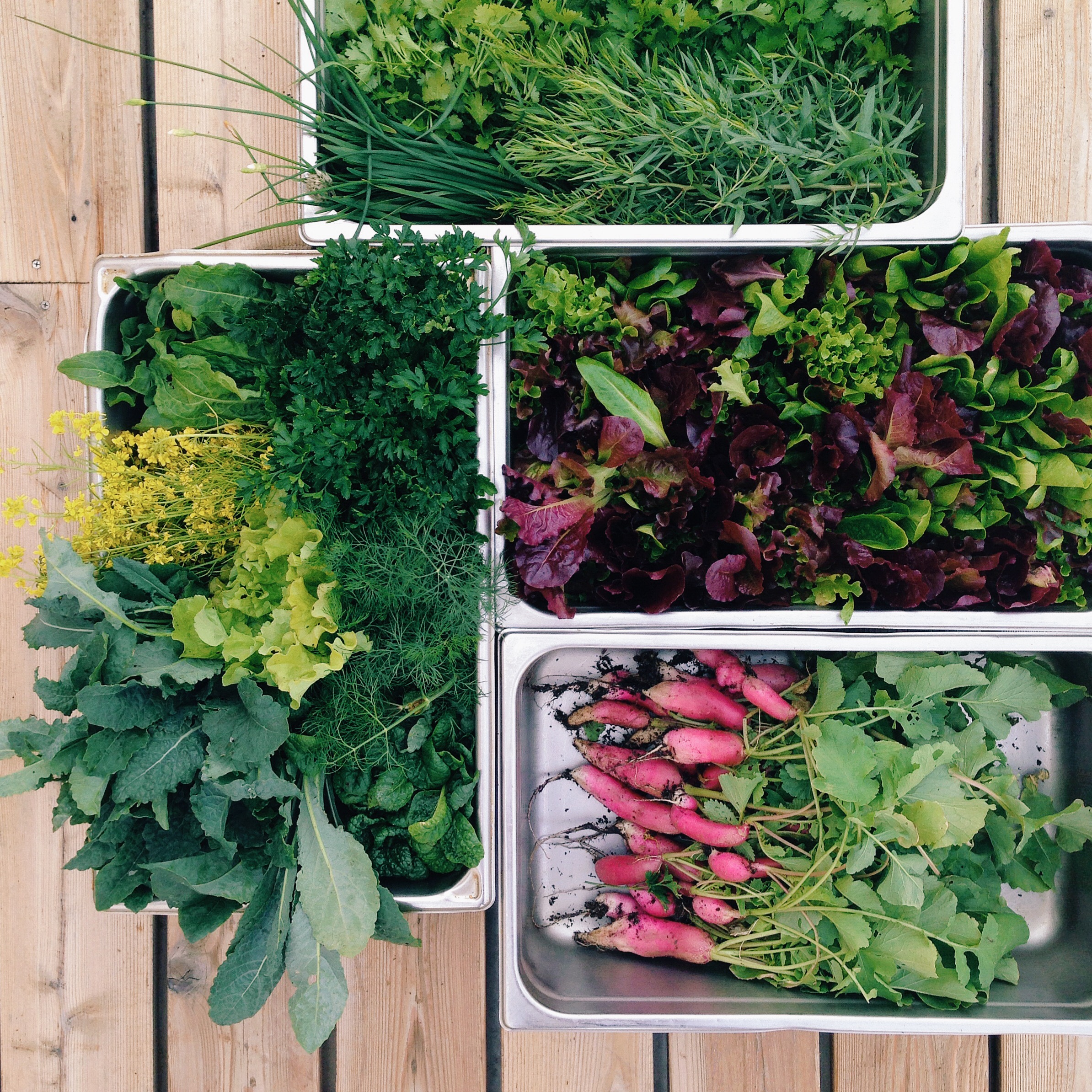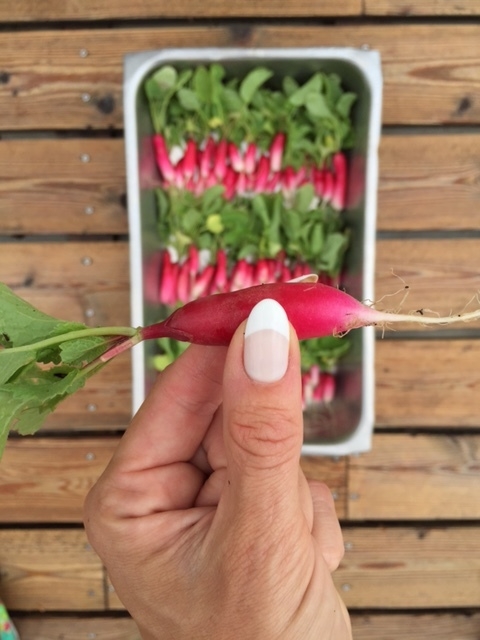 With sweeping views of the north and south sides of Chicago's Loop, the expansive rooftop garden and apiary at Palmer House Hilton basks in the city's sunlight, twenty five floors above Chicago's most historic hotel.
I've worked alongside Executive Chef Stephen Henry and his team to tend the garden since 2013 and services include the design and implementation of a custom drip irrigation system, annual spring, summer and fall plantings and season-long maintenance and harvesting.
The roof garden produces vegetables, specialty greens and edible flowers for Lockwood Restaurant & Bar, special events and dinners. Crops include tomatoes, eggplant, greens, carrots, beets, heirloom beans, chiles, tomatillos, okra, cucumbers, herbs and over 15 varieties of edible flowers. This season, crosnes were cultivated on the roof for the kitchen team, with tubers planted in early spring and harvested the first week of December.