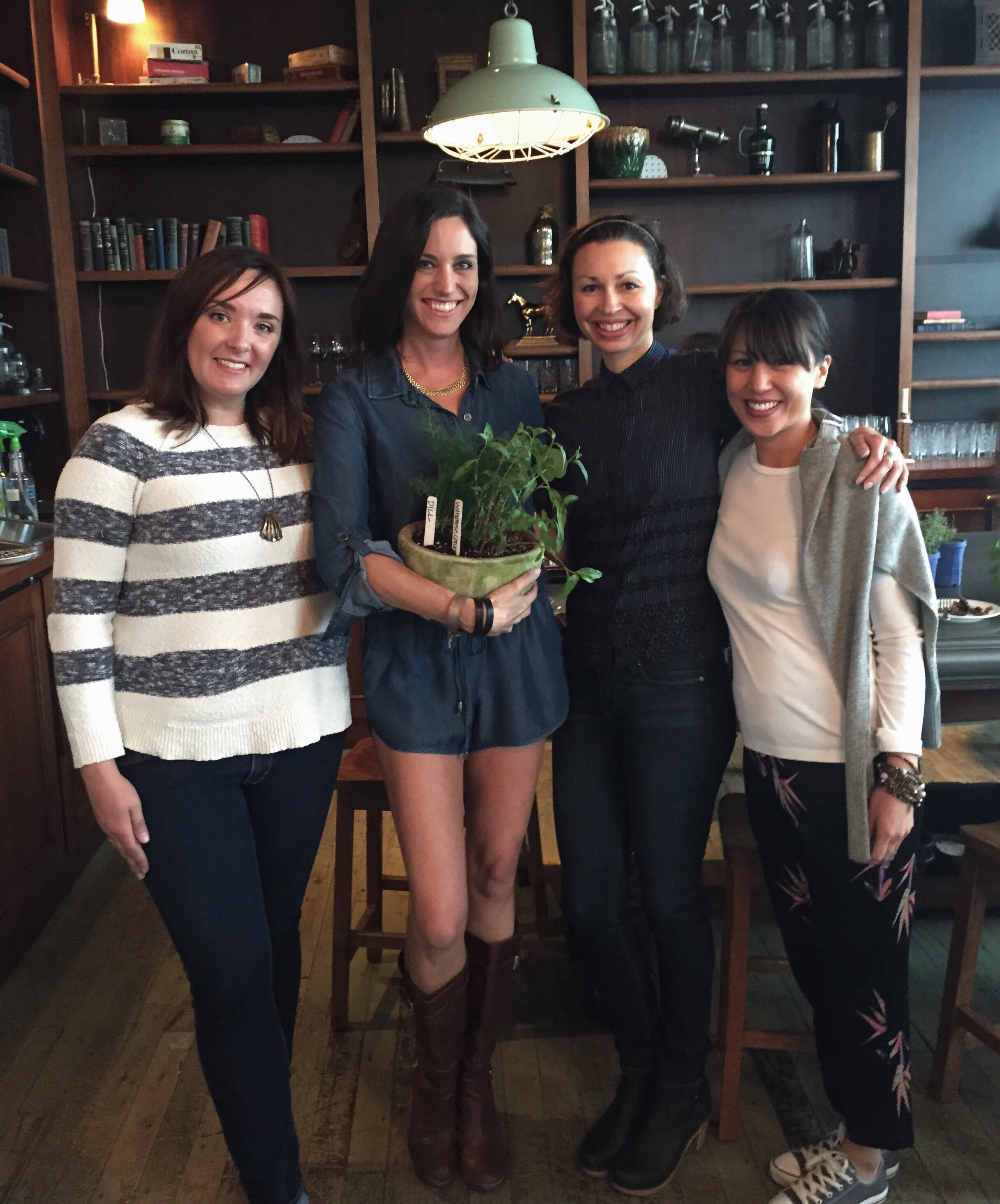 I partnered with Soho House Chicago to develop and host interactive workshops with members that focus on the intersection of gardening, food and beverage.
In the first installment, "Build Your Own Cocktail Herb Garden", guests were given a sensory "tour" of over 30 herbs and aromatics, both common and unusual, and created their own small-scale windowsill "garden", while Soho House staff crafted specialty cocktails featuring sorrel, lemon basil, lemon thyme and nasturtium.
For the second workshop, "How To Create a Tisane Garden", guests were introduced to herbs, roots, bark and foraged weeds for custom blended tisanes and teas. Attendees created their own potted duo of tea-friendly plants and at the culmination of the workshop, steeped their own tisane concoctions with lemongrass, moujean tea, cardamom leaf, peppermint and stinging nettle.